Alumni Association
| Sr. No. | *Name of Alumni* | *Department* | *Designation* |
| --- | --- | --- | --- |
| 1 | Mr Wasim Ibrahim Shaikh | Mechanical Engineering | President |
| 2 | Mr Milind Krushnat Chavan | Civil Engineering | Vice- President |
| 3 | Mr Tushar Mallapa Khurape | Civil Engineering | Treasurer |
| 4 | Mr Bhauso Annaso Magdum | Mechanical Engineering | Secretary |
| 5 | Mr Sunil Kubsad | Electronics & Telecommunication | Member |
| 6 | Mr Sachin Patil | Civil Engineering | Member |
| 7 | Ms Kapila Sanjay Latthe | Mechanical Engineering | Member |
| 8 | Ms Aboli Yuvraj Kerle | Computer science Engineering | Member |
| 9 | Mr Mitesh Uttam Balwan | Civil Engineering | Member |
| 10 | Mr Santosh Bodake | Mechanical Engineering | Member |
| 11 | Ms Prajkta Balwan | Electrical Engineering | Member |
| 12 | Ms Prachi Herle | Electronics & Telecommunication | Member |
| 13 | Mr Swapnil Chavan | Mechanical Engineering | Member |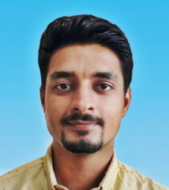 Shreeram Patil
I thank the institute and the faculty for all the efforts put in by them, along with the perseverance and right moves have paid off finally. All my batch mates are doing well in their respective jobs which reflect the quality of the students the institute has produced
Darshan Patil
The college has a great atmosphere that is conducive to learning and the labs are top-notch. The labs are well-equipped, modern and provided an excellent space for hands-on learning. Additionally, the instructors were knowledgeable, approachable and supportive, which made the experience even more enjoyable. Overall, I was very pleased with my experience at the college and I would highly recommend it to anyone considering furthering their education. Keep up the good work!
Shreevardhan Patil
I recently had the opportunity to experience the college's approach to education and I must say, I was impressed. The incorporation of project-based learning into the curriculum is a great way to engage students and prepare them for the workforce. It allows for hands-on, real-world application of the skills and knowledge acquired in the classroom. Overall, my experience at the college was positive and I appreciate the emphasis on practical, experiential learning. Keep up the good work!
Deepika Chougule
The campus is beautiful. The professors are incredibly knowledgeable and always willing to help. There are plenty of events and activities available to the students. The staff and administration also helpful and friendly
Dhanashree Awati
I like the faculty and I feel I had the best environment for my studies. I learned many new things from my teachers who were very helpful in every way they could. Feel best to had good and friendly aura which helped me to achieve goal.